These characters are for a personal comic currently in development. The story focuses on Caroline Macher and her pet pig Poppy, finding a wounded fox which they name Clover. The Gaudet family are the antagonists, trying to take the fox from Caroline. The story focuses on overcoming adversity and the power of kindness. 
When designing the characters I focused on color to covey the characters personality, using warmer tones for the protagonist/animals and cooler tones for the antagonists. I also used colors to unify the cast including the brown hooves and paws, yellow bandana and googles, and the deep Persian blue throughout the Gaudet Family.
These four characters are designed for a personal comedy comic. Each one is based off a part of my own personality which feature heavily in their individual designs. From left to right: Endia, Stine, Infanta, and Kneipp. 
The mush folk are a species of mushroom fae creatures I developed over a few years. These three specific designs are made for an upcoming visual novel. For this project, we needed a few simple expression poses of each character to add into the game. As the game is still in early development, we focused on one positive, one negative, and one neutral pose.  
A re-imagining of the Greek myth Pandora's Box. In this version, Pandora is a originally more of a golem then human and she develops over the coarse of the story into a human.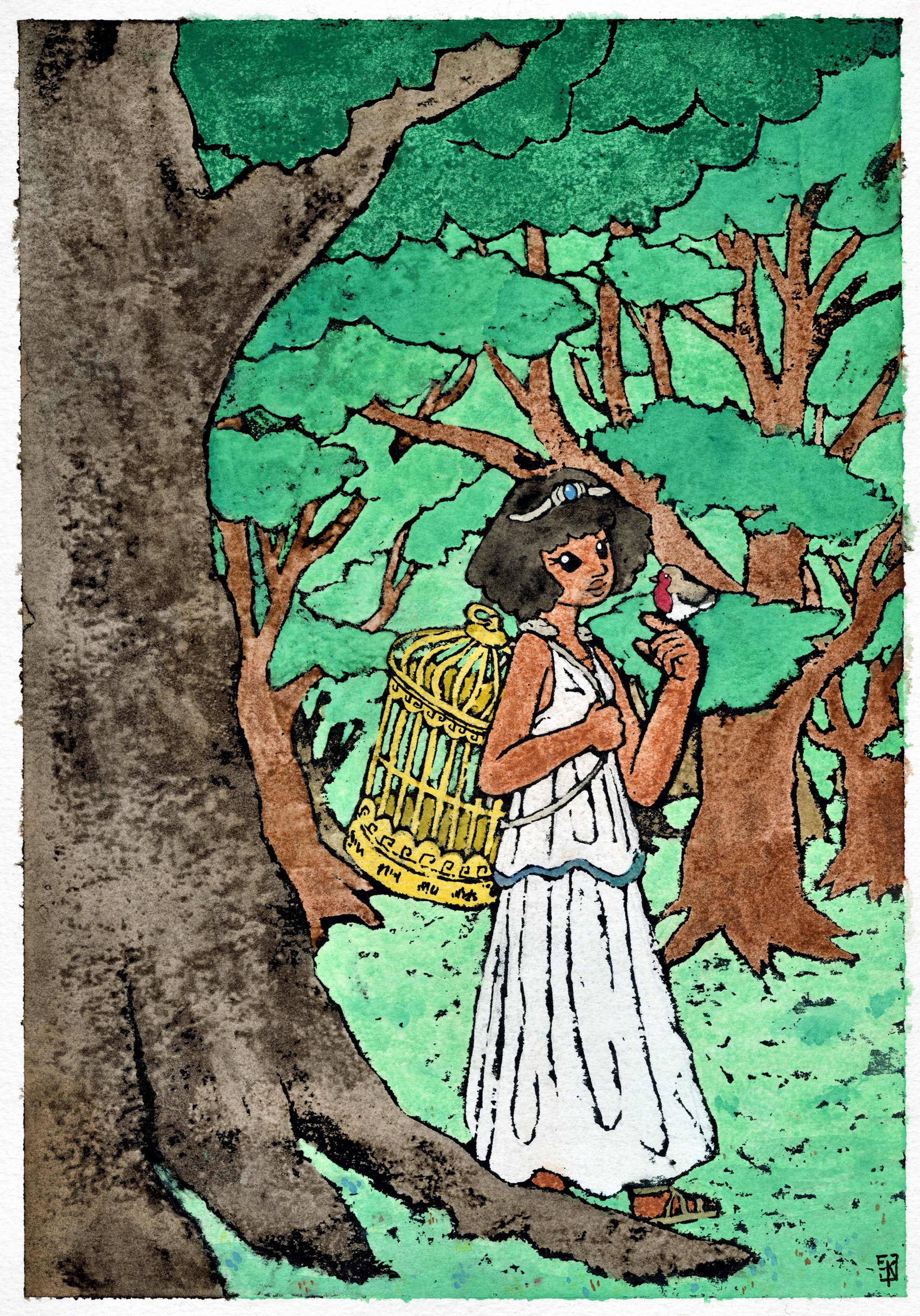 Individual Character
Designs